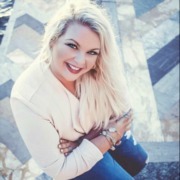 Over the past 8 years, Kristal has established herself as a top performer in the luxury real estate industry. With an extensive background in marketing, business, and luxury sales for over 18 years she is a standout salesperson known for her impressive track record and unparalleled knowledge of the industry. Growing up with her parents as real estate investors, Kristal learned the ropes from a young age and has since become well-versed in all aspects of the business.
Not only is Kristal an expert in the buying and selling of luxury homes, but she is also well-versed in the ins and outs of the new home construction process. As a successful investor and business owner herself, she understands the importance of efficiency, attention to detail, and exceptional customer service.
With a deep love for the history of St. Augustine, where she is a downtown resident, Kristal has a unique passion for interior design and historic homes. Her knowledge of the city's architecture is vast, and she is always excited to share her wealth of information with her clients.
From marketing to closing, Kristal is dedicated to providing her clients with the highest level of service and expertise. Whether you're looking to buy or sell a luxury property, you can trust that you're in capable hands with Kristal.